Home
Welcome!
We are a local group of volunteers and walking enthusiasts committed to promoting, sharing and developing our walks in the Lower Ure Valley. We are proud to have been awarded Walkers are Welcome status, showing our area to be something special, joining the other walk-friendly towns within the national Walkers are Welcome Towns network. This website is designed to give you all the information you need to have a grand day out, or longer, in this attractive and historic destination, whether travelling by car or public transport.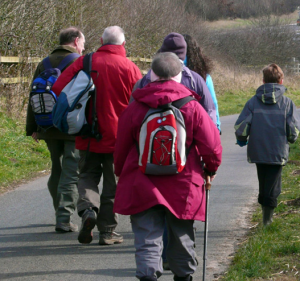 Why visit our walks?
We have developed a series of way marked short and longer loop walks, suiting different interests and abilities, which have a fascinating historical focus. See prehistoric standing stones, walk in the footsteps of the Romans, learn about Blind Jack the remarkable blind bridge builder, find out about WW2 bomber crash sites, or simply take a stroll along a river bank and enjoy Yorkshire nature at its best. We are also located on two strategic walking routes: The Swale Way and Yore Dale Way, not to mention the fact that we are on a pivotal point on the 'Way of the Roses' cycle route that crosses the country through Lancashire and Yorkshire.
Reporting problems
Please be aware that at certain times of the year paths may become overgrown by undergrowth and certain crops, with animals in some pastures and stiles damaged.
While the Boroughbridge Walkers are Welcome group itself will try to address any problems.
Contact is via our website www.boroughbridgewalks.org.uk
Concerns should be addressed to paths@northyorks.gov.uk
Tel 0845 8727374.